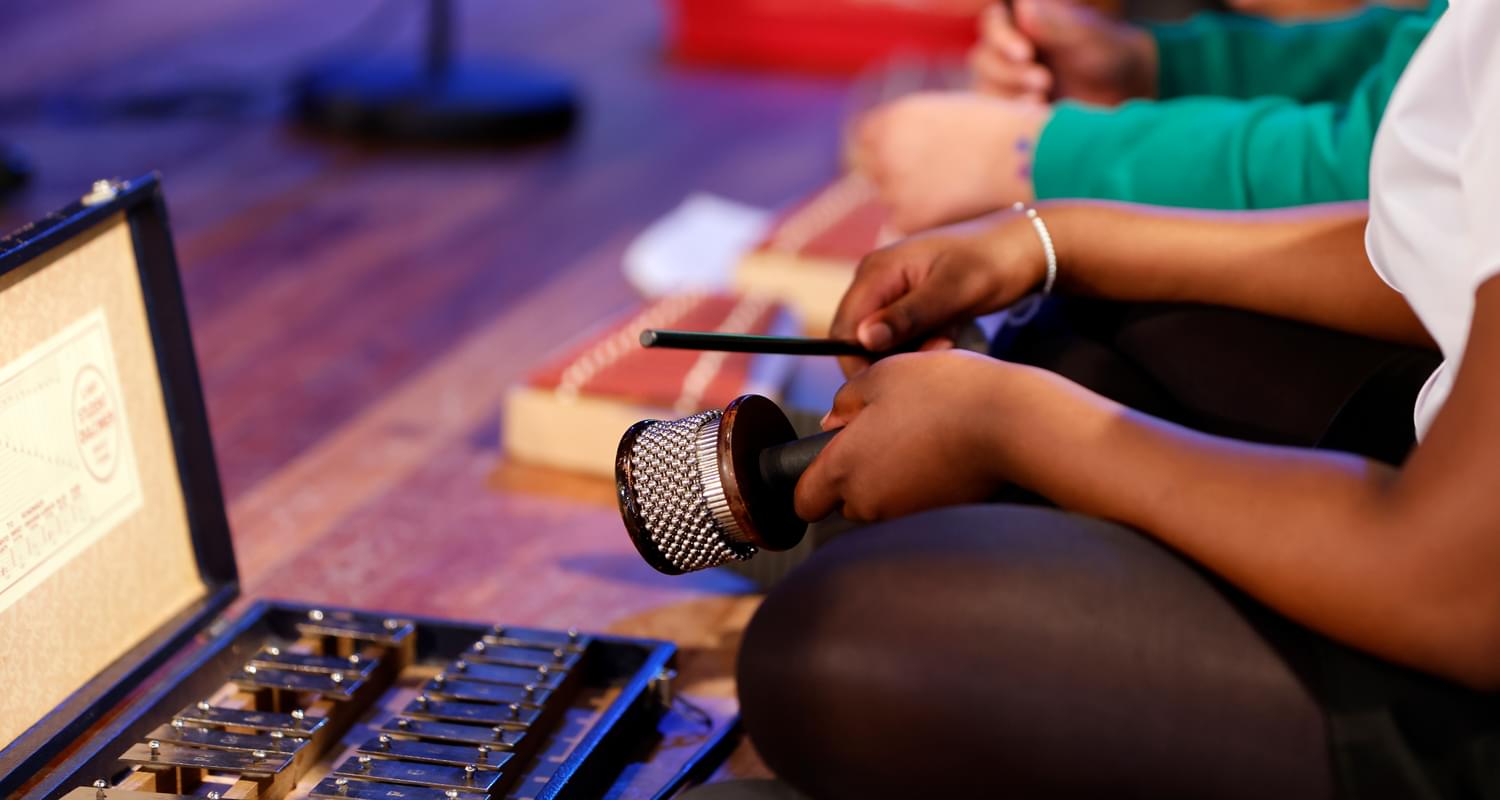 Southwark Music believe that music is for all, and that high quality musical education should be accessible and inclusive.
Primary Curriculum Music
As part of our Curriculum Partnership Programme, Southwark Music offers bespoke curriculum programmes for SEND schools in the borough. Our tutors work closely with schools to tailor content to the needs of their students, and deliver accessible, multi-sensory lessons that give children with SEND the opportunity to thrive in their music lessons.
Tutors delivering the Curriculum Partnership Programme in mainstream settings are also equipped to modify all lessons to ensure they are accessible for SEND pupils learning in mainstream schools.
See here for more information on our Curriculum Partnership Programme:
Southwark Music | Curriculum Partnership Programme (southwarkmusicservice.org.uk)
Talk to Us
Southwark Music can offer SEND support, advice and a range of resources to all of our schools to ensure that lessons are inclusive for all. We would love to discuss your school's music provision further and help tailor our programmes to suit your needs.
Please contact our SEND Manager, Fiona Fraser, at [email protected] for more information.