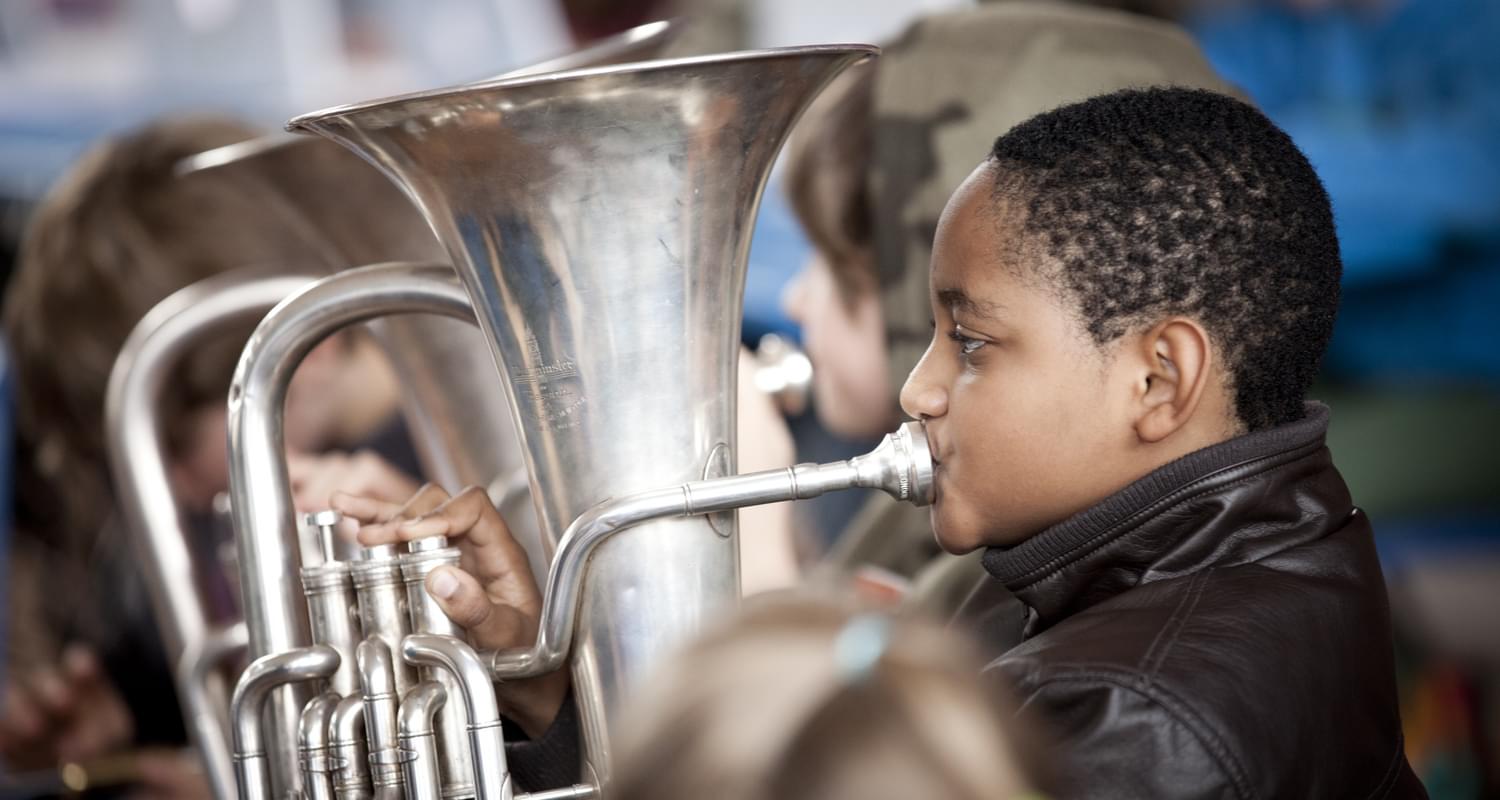 Saturday Centre
The Saturday Music School provides students with a broadly based music education that will enhance their enjoyment and appreciation of music and instil a greater understanding of music making in a variety of contexts.

Applications
Please apply now to be put on the waiting list. Places will be allocated on a first come, first served basis and instrumental availability. Please note that there is currently no availability for keyboard or guitar.

**Please note we are unable to process applications received before your child is in Yr2 or after your child has entered Yr8.
Saturday Centre Payments
Do not pay until your child has been offered a place at the Saturday Centre and has been issued with a unique reference number!

Cost: £100 per term and £80 for second and subsequent children.
Cost £100 per child
Instrumental & Ensemble Playing for Southwark Children
​Pupils from school Year 3 and above who are living or attending school in Southwark enjoy a combination of instrumental, ensemble, choir, percussion, theory and aural lessons. These lessons are designed to increase pupils' musical skills and enable children to play with confidence in a range of settings.
Classical, Jazz and Rock & Pop Exams
When ready, students can be entered for Classical, Jazz and Rock & Pop public examinations, currently provided by The Associated Board of the Royal Schools of Music, Trinity College London and Rockschool.

Costs
The cost of the Saturday Centre is currently £100 payable at the start of each term.
Second and subsequent children are charged £80 each term.
The fee does not cover costs for music books, exams or any extra tuition on their current instrument or an additional instrument.
​
If you have any further queries about the centre or wish to discuss any aspect of its work and its suitability for your child, please contact [email protected]